LitRPG is a new (relatively) genre of SFF books. It deals with protagonists trying their luck and wits against virtual, game-like worlds with game-like rules and leveling systems.
Books that deal with virtual reality environments have been around for a while now (and if you haven't read Snow Crash already, you're seriously missing out) but a LitRPG has more of a focus on the leveling and loot collection –more in the vein of a videogame adventure.
LitRPGs are not for everyone. But they are great adventures that can be surprisinly well-thought and entertaining. If you haven't read them all already or want to give a couple of them a go and see if they're your cup of tea, I have some great news for you: There's seriously talent in the LitRPG section of Kindle Unlimited, at least at the moment.
Check them out, I've compiled ten of them for you. In no particular order: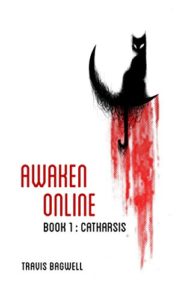 By Travis Bagwell
AO is one of the best litRPG in the market. It's not only a fun romp with a rogue protagonist, but a story about revenge and a protagonist that has been pushed to its limit. If you somehow haven't given it a go already, you definitely should.
By Blaise Corvin
The writing is solid and fun.  It's a story about two friends who suddenly find themselves in the fantastical world of Ludus. As it turns out they were kidnapped by a god with an agenda. To return to Earth, they must survive the challenges of a strange land  — paying rent included.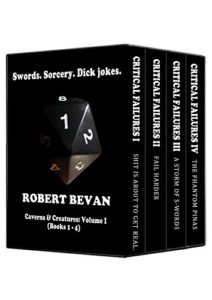 By Robert Bevan
Very different than other series in this list. Robert Bevan has an irreverent sense of humor (the books' tagline is "Sword. Sorcery. Dick jokes") and the books are fun and entertaining. If you want to get a sense of his writing style, check out his blog: http://www.caverns-and-creatures.com/blog/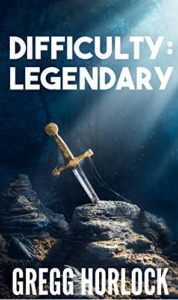 By Gregg Horlock
D:L is a solid addition to this list. Is a first book in an upcoming series and Gregg Horlock's readers are asking him for more books already.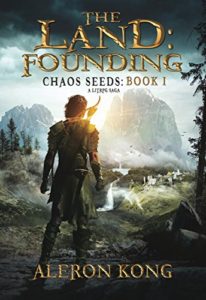 By Aleron Kong
One of the most famous litRPG works in Amazon right now, if not the most famous. Aleron Kong is the authority in all things litRPG and if you haven't read at list the first book in his series, you should do so, soon!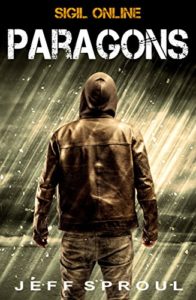 By Jeff Sproul
Paragons is a hard litRPG (meaning, the videogame aspect of the story is rock solid and takes preference to all) and perhaps the first litRPG in a Superhero setting. It's definitely worth checking out!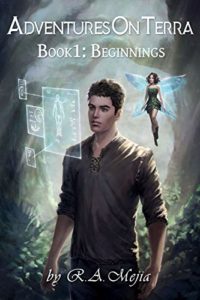 By RA Mejia
Ramón Mejia has been an authority in all things litRPG for a while now. AoT is a work of love to the genre and it shows. It's solid, has a fun and gripping plot, and has a great cover (seriously, check it out).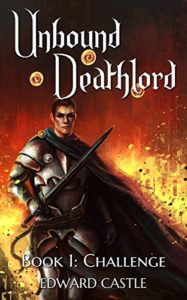 By Edward Castle
A Deathlord is a person who has achieved undead immortality through corrupting dark magic.
A dark protagonist with a mysterious past. It's a darker story than other books in this list, if that's your kind of thing you'll like this story.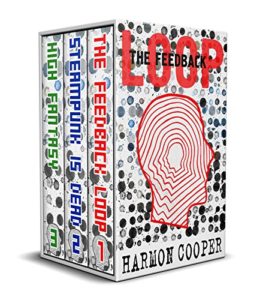 By Harmon Cooper
A different approach to the genre, The Feedback Loop begins with the protagonist trapped for a long time in a virtual game world that constantly repeats the same day, without variation.
Until he's visited by a mysterious woman named Frances Euphoria. Then, things get crazy.
I recommend the series, working through it right now.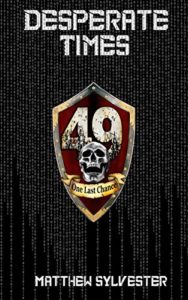 By Matthew Sylverster
The 49rs Saga does not get as much attention as it deserves. It has an interesting setting (a world at war a hundred years into the future) and has a great mix of genres that I hadn't seen before written like this. Think military-squad scifi meets litRPG with a smidge of Hunger Games for good measure. Give it a go and leave a review if you enjoyed it!